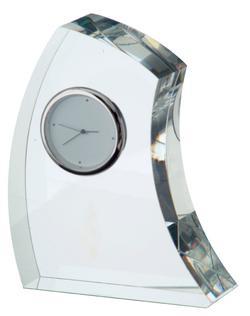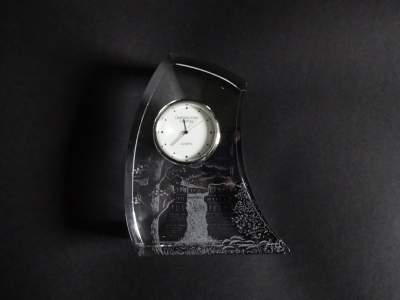 Dartington Crystal Crescent Clock - Large
The Dartington Crystal Crescent clock is a beautiful and stylish piece. It is 24% lead crystal and comes in 3 sizes.This large size is 13cm high. It is supplied with its own black satin lined presentation box.
Cost of plain clock supplied in satin lined presentation box is £55.00.
The price of the clock engraved with a design of your choice would be from £75.00 depending on the complexity of engraving.
Please contact us to arrange your engraving requirements.
Gift Ideas
Special Birthday
Wedding Present
Engagement present
Christmas gift
Retirement
Anniversary
Something for yourself or your home
Engraving Ideas
Initials, Names, Flowers, Logos, Sporting Figures, Birds, Animals, etc