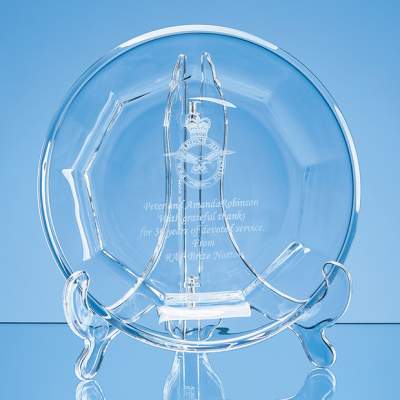 19cm Lead Crystal Display Plate
Simple and elegant this 19cm / 7.5" lead crystal display plate can be used as a corporate award or gift or to commemorate a special event or occasion, whether personal or business. It has a generous 100mm engraving area which can include a logo, crest, message or date. stand (LD11) so that the
Diameter 190mm
Engraving are 100mm diameter
The price of a blank plate supplied in black presentation box is £18.00.
Cost of this plate engraved with a design of your choice would be from £38.00 depending the complexity of the engraving.
Please contact us to arrange your engraving requirements.