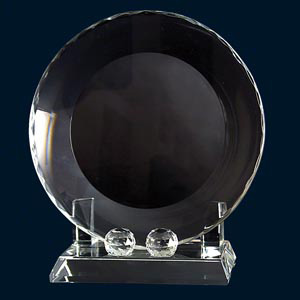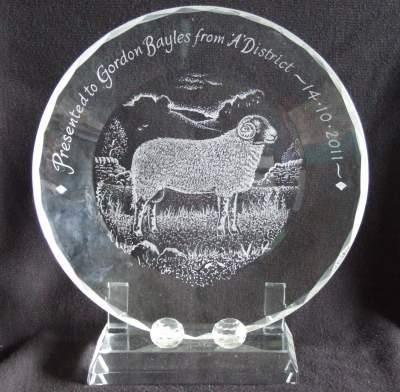 Optical Crystal Plate With Stand - 8 Inch
These beautiful solid Optical Crystal Plates are in a class of their own. White Fire Optical Crystal weighs more than full lead crystal and has as fine a quality as in the best pair of prescription eyeglasses!
The plates come in 2 sizes: 7inches and 8inches. Each is supplied with its own stand and beautiful blue rigid leatherette case, lined with thick velvet.
There is space for a central picture and/or an inscription around the rim.
The price of a blank 8"/20 cm Optical Crystal Plate and stand supplied in presentation box is £50.00 Cost of this plate engraved with a design of your choice would be from £95.00 depending the complexity of the engraving.
8" wide x 2.5" deep x 9" high ( including stand)
20cm x 6cm x 23cm ( including stand
Please contact us to arrange your engraving requirements.