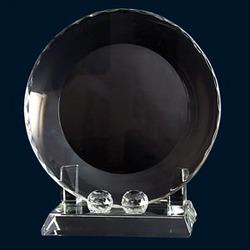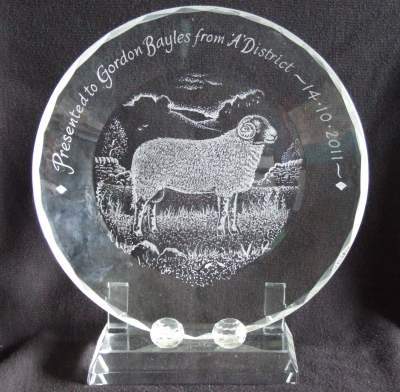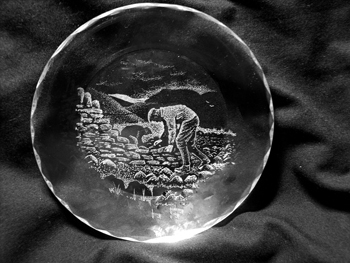 Optical Crystal Plate With Stands - 7inch
These beautiful solid Optical Crystal Plates are in a class of their own. White Fire Optical Crystal weighs more than full lead crystal and has as fine a quality as in the best pair of prescription eyeglasses!
The plates come in 2 sizes: 7inches and 8inches. Each is supplied with its own stand and beautiful blue rigid leatherette case, lined with thick velvet.
There is space for a central picture and/or an inscription around the rim.
The price of a blank 7"/17.5 cm Optical Crystal Plate and stand supplied in presentation box is £30.00
7" width x 1 " depth x 8" height ( including stand)
17.5 cm x 2.5 cm x 20cm ( including stand
Cost of this plate engraved with a design of your choice would be from £75.00 depending the complexity of the engraving.
Please contact us to arrange your engraving requirements.
Gift Ideas
Wedding Present
Engagement
Anniversary
Presentation Piece
Sporting Trophy
Retirement
Graduation
Achievement Award
Corporate Gift
Birthday
Christmas Gift
Something for yourself or your home.
Engraving Ideas
Logos, Football Club badges, Coat of Arms, Flowers, Scenes, Sporting figures, Animals, Buildings, Landmarks, Churches, Wedding Venues, Houses