At Teesdale Glass Engravers, every piece is completely hand engraved.
This means not only are you buying a one off work of art, but something which has been created using traditional methods rarely found today.
To commission an engraving please send us an e mail or give us a call . Joan will discuss with you and will be more than happy to help you choose the most suitable items and engravings for your occasion and budget. Some customers happily leave it entirely to Lawrence to engrave initials, inscriptions, images in keeping with the crystal chosen. If you have any particular wishes, please discuss options with Joan by phone 01833 640545 or e mail: enquiries@teesdaleglassengravers.co.uk
Hand Engraving Techniques
Lawrence's engraving is done freehand using a diamond point drill. A 'stippling' technique is also used which involves tapping the surface of the glass with a diamond tipped tool. Each tap produces a dot and the image is composed of many hundreds or thousands of dots.
To answer another frequently asked question, we do not use any other engraving techniques like sand blasting, acid or laser etching and so do not mass produce. People often ask if we can engrave coloured glass, which we can, but the result is completely different as the essence of glass engraving is the way light is caught and reflected. Stippling creates delicate detail providing more shades, tones and texture than drill engraving.
Designs range from a decorated initial to an intricate image. See samples in our Gallery Page. Ours are unique and individual items which make perfect and affordable gifts.
Examples of suggested styles of engraving for initials: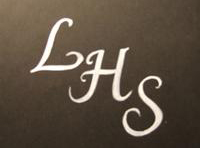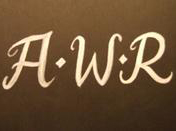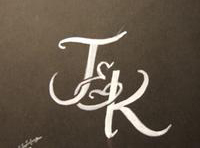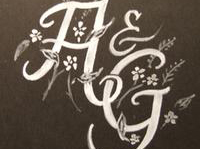 4. Decorated, entwined 'staggered'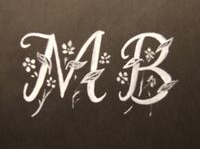 4. Decorated, entwined 'staggered'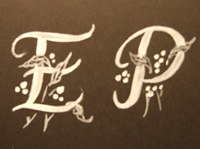 6. Decorated with leaves and berries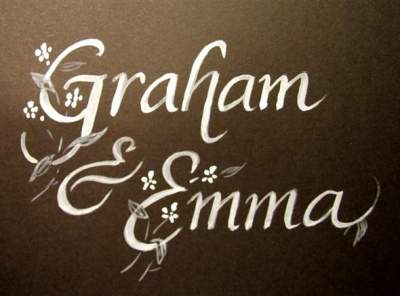 7. First Initials of Names Decorated