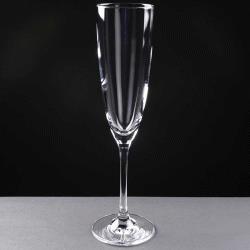 The elegant Classico champagne flute measure 3" x 3" x 9.5" high and has a capacity of 7 fl oz.
The cost of a single blank champagne flute , provided in a blue card box, is £10.00.
Cost of a single champagne flute, engraved with a design of your choice, , would be from £22.00 depending the complexity of the engraving.
Please contact us to arrange your engraving requirements.
Gift Ideas
18th and 21st Birthday
Engagement Present
Wedding Present -
Anniversary
Christening
Achievement Award
Presentation
Christmas Gift
Valentines Day
Something for yourself or your home
Engraving Ideas
Initials, Names, Flowers