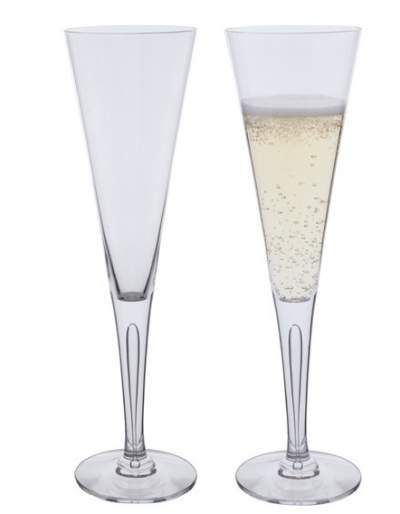 Dartington Crystal Sharon Celebration Flutes
This elegant pair of Dartington Sharon Celebration champagne flutes are 29cm / 9.75 inches tall and have a capacity of 27 cl. They are 24% lead crystal and are supplied as a pair in the manufacturers gift box
The teardrop shaped bubble in the stem is the signature of this renowned collection and adds something truly unique to every single glass.
Cost of pair of plain champagne flutes supplied in manufacturer's box is £50.00.
The price of the flutes engraved with a design of your choice would be from £70.00 depending on the complexity of engraving.
Please contact us to arrange your engraving requirements.
Gift Ideas
Golden Wedding
18th and 21st Birthday
Engagement Present
Wedding Present -
Anniversary
Christening
Achievement Award
Presentation
Christmas Gift
Valentines Day
Something for yourself or your home
Engraving Ideas
Initials, Names, Flowers, Dates