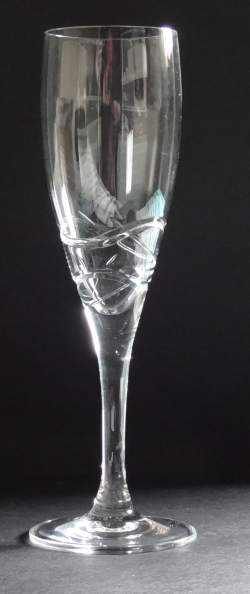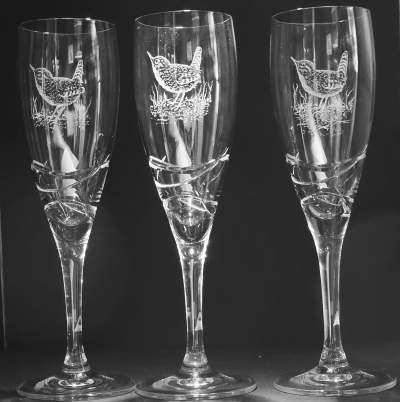 The crystal Verona flute is is elegant in design and modern in appearance with contemporary wave pattern cut around base of goblet
Height 22 cm Depth 6cm
The price of a blank goblet supplied in a gift box is £12.00.
Cost of a flute engraved with a design of your choice would be from £27.00 depending the complexity of the engraving.
A satin lined presentation box is available at a cost of £6.00
Please contact us to arrange your engraving requirements.
Gift Ideas
18th and 21st Birthday - individual glass
Engagement Present - 2 glasses in a gift box
Wedding Present - 2 glasses in a gift box
Anniversary
Christening
Achievement Award
Presentation
Christmas Gift
Valentines Day
Something for yourself or your home
Engraving Ideas
Initials, Names, Flowers.