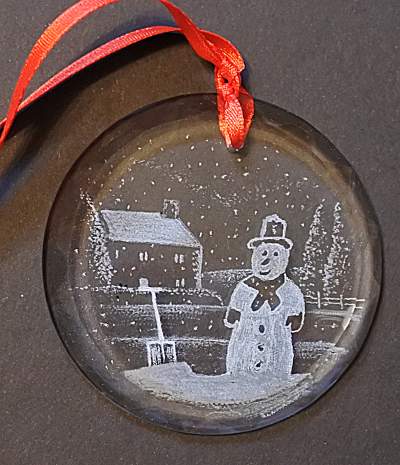 Pendant - Snowman Scene 2
This Crystal Pendant is a delightful piece suitable for a variety of gift ideas.
It is made from Optical Crystal and is supplied in a blue card gift box
Dimensions 2.5" width 0.5" depth 2.5" height (6.35cms)
Engraving area 2" x 2 "
Supplied with red ribbon
The piece has been engraved on both sides, giving a 3d effect
Cost of this piece is £22.00 .
Please contact us to arrange your engraving requirements.