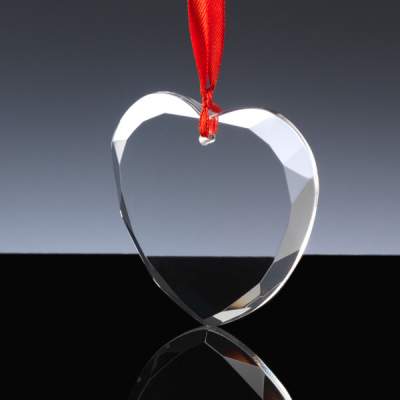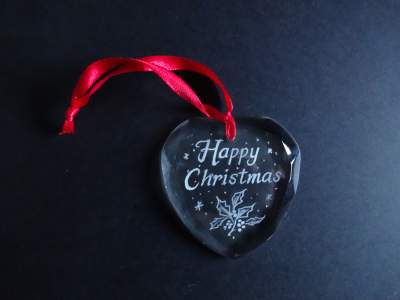 Christmas Tree Decoration - Heart
Christmas Tree Decoration - Heart
Made from 6mm thick Optical Crystal with a bevelled edge, they will catch and reflect the light. Complete with a Red ribbon, they will give life and joy to any Christmas Tree they adorn. Each decoration also has an engraving area, giving your customer the opportunity to personalise their chosen decoration(s) making the decoration entirely unique.
Customers with Children celebrating their first Christmas this year, can have something to remember those special moments. Couples celebrating their first Christmas together, may wish to have a special decoration engraved. Your customer maybe having friends and family over for Christmas and want to give their guests a gift that will be treasured and used year after year, reliving their special Christmas together.
Dimensions:
2.76" wide x 3.15" high x 0.24" deep / 70mm x 80mm x 6mm
Price of a blank Heart is £7.00
Supplied in a white box
The cost of a Heartl engraved with a design of your choice would be from £15.00 depending on the complexity of the engraving
Please contact us to arrange your engraving requirements.