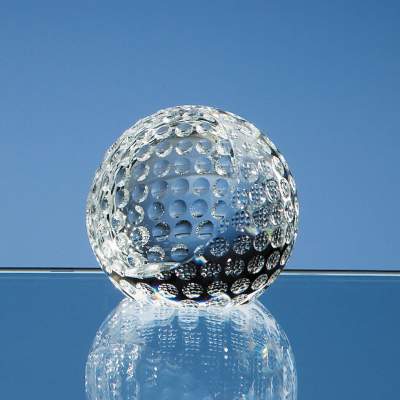 The Golf Ball paperweights are hand crafted out of perfectly clear optical crystal with a dimple design hand cut and polished on the surface of the ball. They are available in 2 sizes and are ideal awards or prizes that can be personalised on the polished flat top part of the paperweight with a small engraving: Initials, name, dates etc
Size of this golf ball 5.5cm x 6cm
Engraving area 3.5cm diameter
The price of a blank golf ball supplied in gift box is £15.00
Cost of this item engraved with small engraving would be £30.00
They are supplied in a black foam lined presentation box.
Please contact us to arrange your engraving requirements.