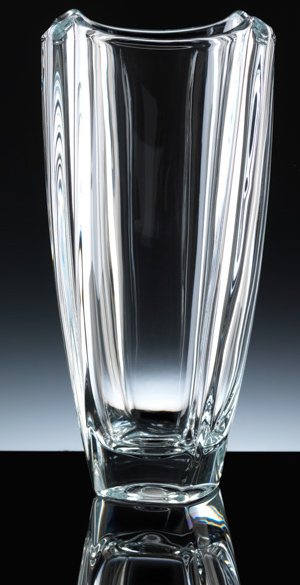 This 12" /30cm Colosseum vase is a magnificent piece of crystal
The actual measurements are 5.71" x 5.71" x 11.81" high and is heavy!
14.5cm x 14.5cm x 30cm
6.78lb x 3kg
The cost of a blank vase is £55.00 supplied in the manufacturers blue card box
Price of a vase engraved with a design of your choice is from 75.00 depending on the complexity of engraving
.
A satin lined presentation box is available at a cost of £12.00 if required
Please contact us to arrange your engraving requirements.