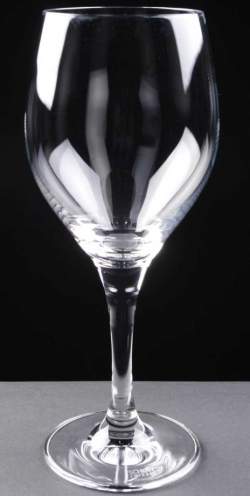 The Mondial Burgundy Wine Glass has a capacity of 312 ml /11oz.
7.75" high x 3.25" width x 3.25" depth / 8.2cm x 8.2cm x 19.6cm high
The price of a blank goblet supplied in a gift box is £10.00.
Cost of a goblet engraved with a design of your choice would be from £25 depending the complexity of the engraving. .
A satin lined presentation box is available at a cost of £6.00
Gift Ideas:
18th and 21st Birthday - individual glass
Engagement Present - 2 glasses in satin box
Wedding Present - 2 glasses in satin box
Anniversary - 2 glasses in satin box
Christening
Achievement Award
Presentation
Christmas Gift
Something for yourself or your home
Engraving Ideas
Initials, Names, Flowers, Logos, Sporting Figures, Birds, Animals,etc
Please contact us to arrange your engraving requirements.